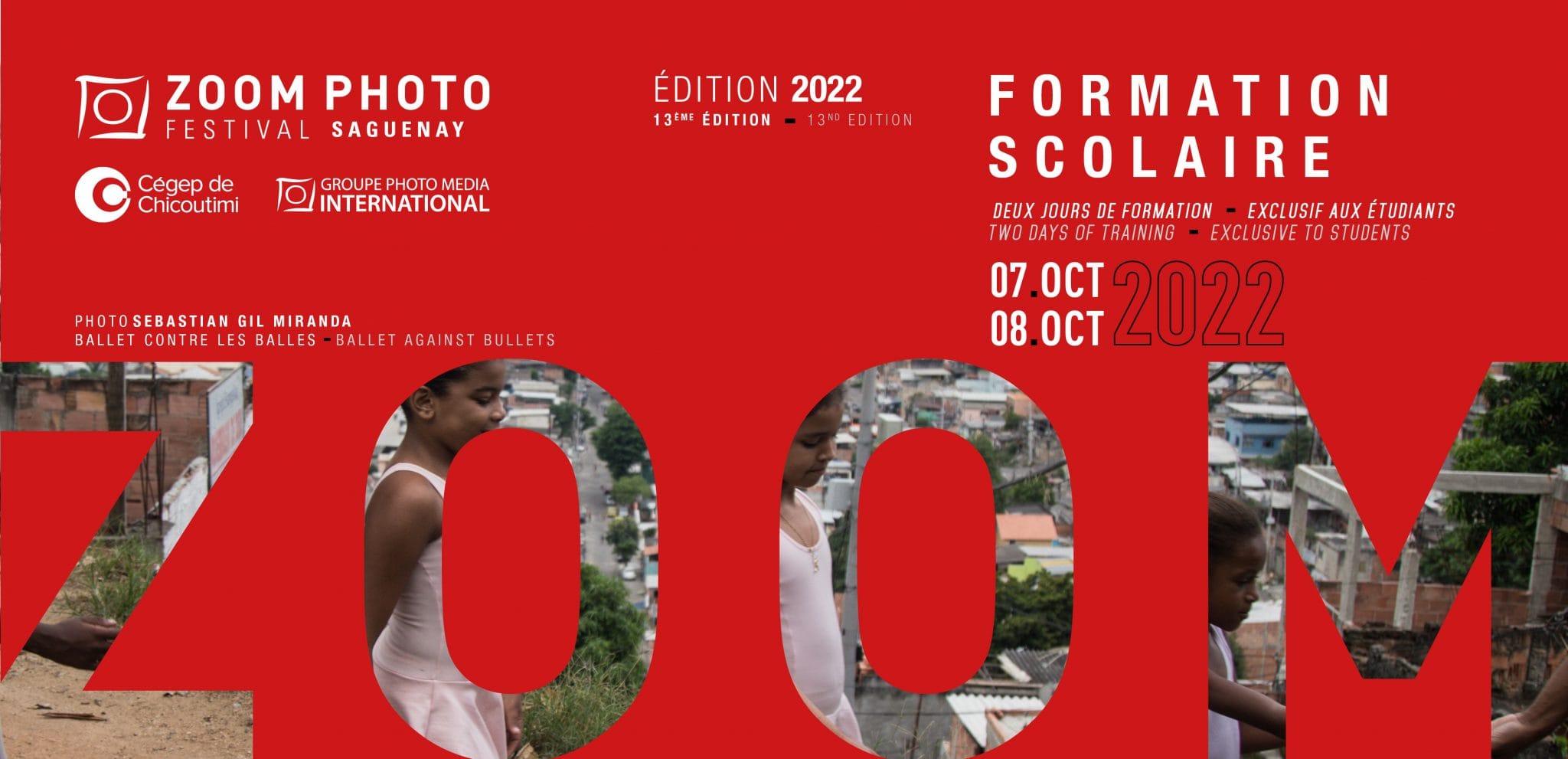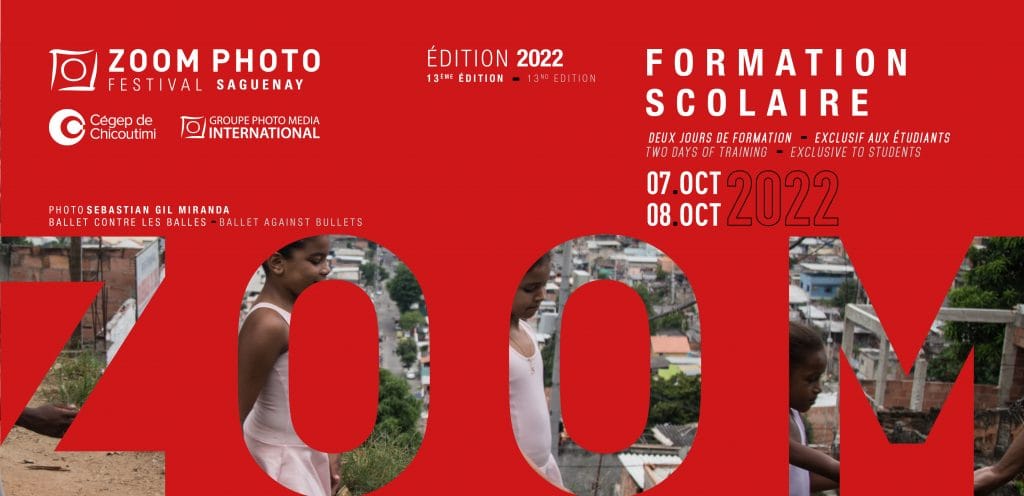 This training will take place over two days, on October 7 and 8. It will take advantage of the synergy of the festival. The presence of international photojournalists at Zoom Photo Festival creates an environment conducive to knowledge sharing and professional networking.
The goal of the training is to introduce students to documentary photography by offering workshops, conferences and meetings with professionals in the field of image: photojournalists, director of photography, editor, agency owner and other stakeholders in the field.

The topics covered during the two days of training will be :

Visual Storytelling: telling a story in images
Field organization and daily logistics
Promoting and selling your work and networking
How to find a subject/story and how to prepare for it
Private lectures on the background and work of some of the Quebec and international photographers exhibited during the festival

Exclusive to students: Portfolio Review dinner with masterclass teachers and surprise guests from among the festival photographers.
The fee is $150 for the 2 days, including the two dinners.
Lodging is at the Collège de Chicoutimi.
$15 per night (bring your sleeping bag).