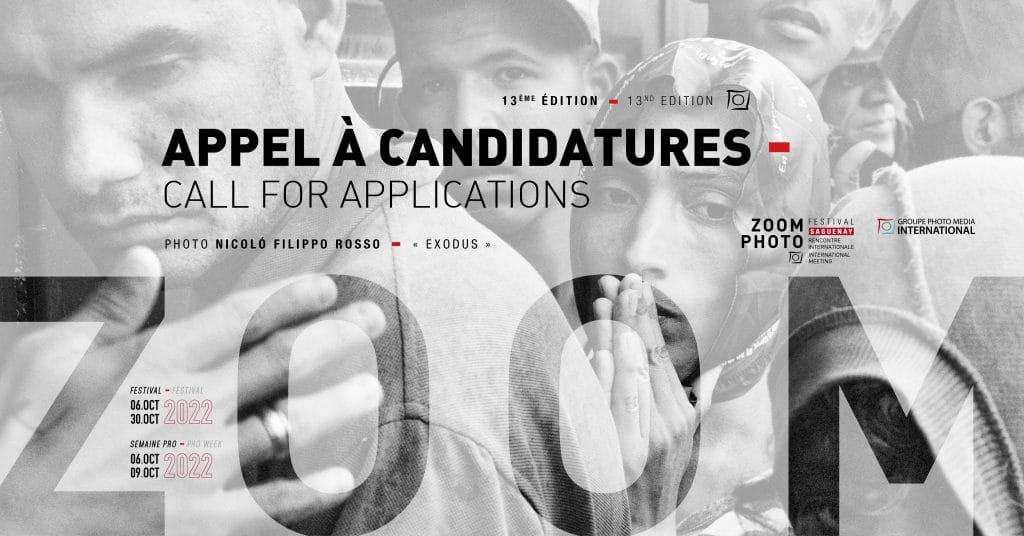 Call for Applications Zoom Photo Festival 2022
October 06 to October 30, 2022
Zoom Photo Festival is looking for photographic documentaries projects for its 13th edition which will take place in Saguenay, Quebec from October 06 to October 30.
This international call for applications is open to professional photographers of all nationalities as well as and Canadians. The selected projects are works of photography from social issus.
To participate, please send us your application via Dropbox.
https://www.dropbox.com/request/Hmy7KoInG5ieP0XWjJMq
15 photos
1200 pixels in width or height
IPTC for each photo: Photographer's name, date, location and caption
Maximum of 15 photos, numbered in the desired order of publication.
Word/txt document. Must contain the following information:
Your contact information: Last name, first name, full address, country, email and phone
Facebook and Instagram login
A short biography (in French or English) 75 words
A short description of your project (in French or English) 150 words
15 captions of your images (in French or English)
Send your application before March 28, 2022 midnight Quebec time.
Name of the file Last name_Name (ex. Tremblay_Michel )
15 pictures
A word/txt file.
Dropbox address: